"Business is business" is often the expression entrepreneurs and traders when engaging in serious business of making money whether it be a sole proprietorship, partnership or a corporation. As many people in business, especially those in the management side, are trained in business schools in a strictly neoliberalist and capitalist training, values and orientation, doing business is often seen a money-making enterprise. They sometimes forget that doing business also implies forming a group or what Pope John calls as "community of persons" of employees and managers with social needs and aspirations in life. The Church's moral doctrine on primary purpose of business as taught by the Catholic social Teaching (CST) can be considered a "counter-culture" to the corporate culture of big business. This doctrine can unacceptable to many entrepreneurs. Prioritizing labor over capital requires a radical re-evaluation of what precisely is the nature and purpose of business from the Catholic point of view.
Pope John Paul in his social encyclical Centesimus Annus (One Hundred Years) is particularly explicit in characterizing the purpose of business. For him, business is not only a profit-earning enterprise: "the purpose of a business firm is not simply to make profit, but is to be found in its very existence as a community of persons who in various ways are endeavoring to satisfy their basic needs, and who form a particular group at the service of the whole society" (CA, n. 35).
Owners, managers, and workers in a business firm form a community of persons. By "person", it means that an individual in business are only a "cog in a machine" that performs merely a technical function in a business firm and nothing more. A "person" for the Pope is a mystery. S/he is not only an individual with intelligence, emotions, feelings and aspirations, but above all, with human rights and dignity as s/he is created in the image and likeness of God and redeemed by the Blood of Christ and destined to be with Him in the afterlife. Thus, a member in a business firm, no matter how low is his or her position, deserves respect, a decent wage with social benefits and active participation in the overall direction of the business firm being part of its entrepreneurial community.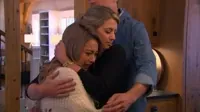 If business is more than earning profit but forming Christian community, Christian businessmen/women must re-evaluate their management paradigms and strategies to comply to the CST's standards. Not all management "styles" are compatible with the CST. Many management theories applied in Philippine business are imported from capitalist models which presupposes a purely money-making goal. The selection of a management model which is more akin to the CST teachings is even more imperative to Catholic institutions and schools whose primary mission is not to earn profit but to serve the Church and society.
Photo credit: Pexels.com
Thank you for reading this post. Feel fre to comment, like and share it. Follow us via email!