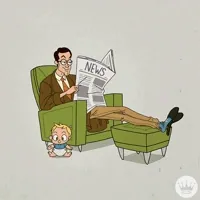 Each one of us has a list of heroes and great dads in history. They can be local and/or global figures. Of course, our own dads are part of this list. But dads do not necessarily mean males. Fatherhood is a social construct and role assigned by society to persons with families.
In matriarchal societies like the Nuer tribe in Africa, the father is a female. Women in this society possess political power and act as the head of the household. There is also a growing number of single parents in highly urbanized societies. So, the "father" of this type of family is  the "mother" or the single female parent, just as a male single parent acts as a "mother" in the absence of a wife. Single parents perform the dual roles of being the mother and the father of the household. In some instances, gays, lesbians, transgenders, or members of the LGBT community also act as "fathers" if they adopted some children. So, fatherhood is not a role monopolized by males in society. Any one can perform this task as long as the person is morally fit.
Moreover, fatherhood is not only biological in nature, but also spiritual. It is a relative term  which can mean different things to people with different cultural orientation. Thus, some people can act as "spiritual" dads in the sense that they provide some personal advice and spiritual guidance to certain people. Thus, priests and religious can also perform paternal roles to their flock and community of believers.
Below is a list of some great dads of our times and their heroic deeds to their children. The first two dads in the list are heroic fathers who saved their children. The last two dads are my spiritual and biological dads. The best of all dads for me is, of course, the last one in the list–my own father, Rosendo Ballano, Sr. I owed a lot from him what I am today. He is the greatest dad that God has given me in this life.
1. A Dad who gave his son a liver transplant.
"Brittany Munn, who lives in upstate New York, knew his son was sick from the time he was born, but doctors couldn't figure out what was wrong at first. They eventually discovered Caleb had the rare and serious biliary atresia, and said he needed a liver transplant if he was to survive past the age of 2" (Begley, 2015).
"Luckily, his father was a perfect match. As soon as Brian Munn found out he could donate part of his liver to make his son healthy, he jumped at the opportunity. Father and son now have matching scars from their March 2015 surgeries, and Caleb will continue to require treatment. But for now, he is much healthier, and his dad is glad he could do what was needed to help" (Begley, 2015).
2. The dad whose first aid training saved his own son.
"When Ray Adams got CPR training, he didn't expect to have to use it the same day—and on his own son. Shortly after receiving the CPR training, the youth football coach was watching his 11-year-old son RayShawn play in a scrimmage in Hartford, Conn. in August 2014, when RayShawn was knocked over and seemed to be struggling to breathe. Adams started performing chest compressions and blowing into his son's mouth, until RayShawn gasped in air and began breathing again. Adams now says he hopes all coaches get the same training to be able to step in when tragedy strikes" (Begley, 2015).
3. The Dad that taught his "spiritual" son how to pray and meditate.
This spiritual is my spiritual director when I was still a seminarian at San Jose major Seminary in Ateneo de Manila campus. Fr. Thomas H. Green, S.J. is my spiritual father who me helped a lot in my spiritual journey. Fr. Green is a great spiritual director and  a best-selling author of  spiritual books.
During the lowest moments of my life, adjusting to lay life after my seminary formation, he was always there to guide me. Unfortunately, the last time I saw him was during his wake. And do you know how I felt when I last saw him inside the coffin? I felt peace, serenity,  and joy as I saw his face for the last time. Really, it was an extraordinary feeling and encounter with him at San Jose Seminary chapel! I really felt that I was seeing a saint who was just sleeping!
4. The Dad that taught his son to be celebrate life, be generous and fair to all.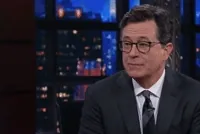 This is my deceased dad, Rosendo "Endo" Ballano, Sr.! Although he had his own personal weaknesses, I always remember 3 important life lessons from him: Celebrate life, Be generous to people who need help, and be sensitive to injustices in the social environment.
I always remember that whenever I received a First Honor or being top of my class in grade school, he would always celebrate it with a feast, with lechon or roasted pig in the beach. He was also the first person to admire my accomplishments. I also can't forget my father's generosity to his children and to people who need help from him. Although he is not rich and a highly-educated person, he would always find ways to help people in his own little ways. I would imagine that If he were a rich person, he would had been a great philanthropist!
Finally, I inherited from him my strong sense of justice for the poor, my sympathy to those who are oppressed by an unjust system. I remember being elected as the President of a Faculty Club in one Catholic university. I was surprised how I was like my father who is sensitive to the injustices for the less fortunate. In a conservative Catholic school setting, I was able to lobby reforms and express my co-faculty and co-employees' desire for more benefits from the institution to the religious administrators. I was also able to initiate some reforms for the good of the workers. My dad could have done this if he were in my place. I am indeed like my dad in this regard. We, his children, are indeed grateful to our Lord Jesus Christ for giving us "Tatay Endo" as our father!
Happy Father's Day to all dads out there!
GIF Credits: Giphy.com
References
Begley, S. (15 June 2015 ). 5 Hero Dads Worth Celebrating This Father's Day. Time Magazine. Retrieved from http://time.com/3919243/fathers-day-hero-dads/.
Thank you for reading this post. Sign up with our newsletter or follow this blog via email for more updates.