BENEFITS
Many people today turn to the Internet and navigate in the cyber space to find their romantic partners. The Internet offers benefits in online dating. With the advent of globalization, digital technology, and the cyber space, people all over  can easily look for partners around the globe through various dating sites. Traditionally, before the invention of the Internet in the late 1980's, people's choice of finding their romantic partners is limited by physical distance and spatio-temporal space. Thus, they search for partners who are proximate to them in their school, office, neighborhood, or organization. But with the current worldwide web and numerous dating sites, they can now look for partners worldwide. Online dating has its own benefits and risks, though.
1. Cheaper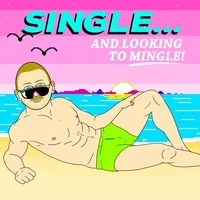 To find a romantic partner through online dating sites is much cheaper than face-to-face dating encounters. Since there are many free dating sites, one can easily join their social network and start finding a romantic partner. One only needs a  gadget  and an Internet connection. In online dating, the guy does not spend a penny just to talk to his dating partner, no coffee or dinner date.
2. Convenient
A person who search for a partner online can immediately focus on people with similar, beliefs, age and other important criteria without having to spend time and money for a date. Non-matching people can easily be sidestepped without ever needing to make contact. Online dating is a "partner shopping" in a global supermarket of humanity (Healthyplace.com).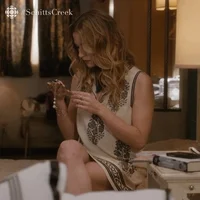 3. Easy Access & Higher Chance of Finding a Match
In online dating, potential partners can easily access  many potential partners than they could often find in face-to-face interaction. This is especially true for individuals interested in partners of a particular type, orientation, lifestyle, or in isolated areas (Nicholeson, 20 April 2014).
Many online dating sites offer various types of personality testing and matching. Such matching can help guide individuals toward dating partners who may be more compatible (Ibid).
Risks
1. Scamming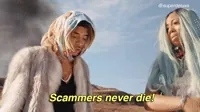 Often in the form of an odd financial request, the scammer will spend a few weeks talking to a target in order to gain their trust, then, seemingly out of the blue the victim will receive a request for financial aid due to some outlandish set of circumstances that has befallen their new friend.
2. Catfishing/ Misrepresentation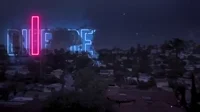 The term catfishing refers to the practice of creating a fake online identity or profile in order to pursue one or multiple online relationships. While this is a less common occurrence on the more sinister end of the spectrum, as it turns out, everybody lies; according to a 2007 survey The Truth about Lying in Online Dating Profiles 81% of online dater's lie about characteristics such as height, figure and age.
3. Identity Theft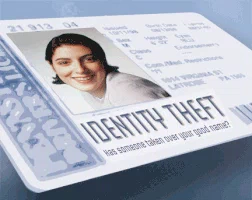 Age old advice, be careful what you put online. NEVER post your address on your profile as this can lead to a whole host of problems beyond identity theft such as stalking and harassment.
Online Dating websites require a lot of personal and financial information in order to set up an account so ensure you have an up to date Internet Security software package installed to safeguard yourself from viruses and hacking.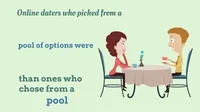 References
Nicholson,J. (30 April 2014). Pros and Cons of Online Dating: When and How to Date Online. Psychology Today. Retrieved from https://www.psychologytoday.com/us/blog/the-attraction-doctor/201404/pros-and-cons-online-dating.
Notorn Team (n.d.). "Is Online Dating for you? The risks and benefits of searching for love online". Norton UKBlog. Retrieved from https://uk.norton.com/norton-blog/2016/05/is_online_datingfor0.html.
Healthyplace.com (n.d.). "Advantages and Disadvantages of Online Dating". Retrieved from https://www.healthyplace.com/relationships/online-relationships/the-advantages-and-disadvantages-of-online-dating