1. He Stops Texting or Calling You.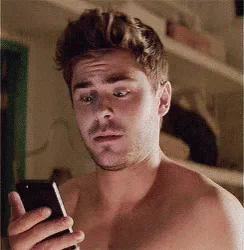 If your boyfriend stops calling or texting you regularly the way he used to do, then his interest in your relationship has gone cold. A guy who truly loves you will always find ways to contact you no matter how busy he is with his job or work.
2. He Flirts with Other Women In Front Of You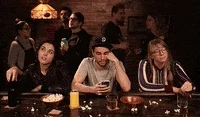 Flirting with other women in front of you is a sure sign that he has lost interest in you, or he is indeed a playboy who is incapable of bringing you to the altar. Why would he flirt with other women if he is really serious in your relationship and intending to marry you in the future?
3. His Body Language Changes Around You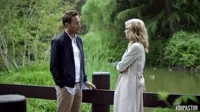 "When a guy likes you, he might not say so directly, but his body language will. He'll lean towards you to build intimacy, face his body towards you in group situations, and find reasons to touch your shoulder or arm (like when he makes you laugh)" (Bastion).
If your boyfriend is no longer as sweet and caring as he used to be, then he probably lost his interest in you. It's a sign that you need to move on and find another suitable partner.
4. He Doesn't Pay Attention Like He Used To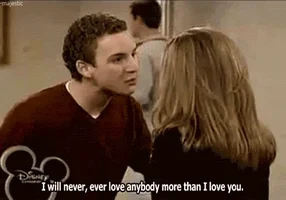 Romantic relationships call for intimacy and mutual care on a regular basis. This entails every partner to provide special attention to your loved one. If your boyfriend is no longer giving you the special attention he used to give you when you started the relationship, then it's a sign that he is no longer interested in you. Watch out for inconsistencies of what he says and what he does. If he says that "I will never, ever love somebody more than I love you" but starts to take you for granted, then it's time to find another guy until you'll find your match and get engaged.
5. You Always Have To Text And Call Him First
You will know that your man is no longer interested in you always have to text and call him instead he taking the initiative to contact you. In this case, he may be busy with other things or maybe having other relationships with other girls. A guy who is truly in love with you would make sure to contact you no matter how busy he is! A change in pattern in your communication is the biggest sign that he is gradually abandoning you!
6. He Doesn't Get Jealous If You Mention Seeing Someone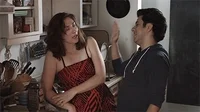 Jealousy is not always a negative reaction. Being jealous can be just a way to guard the exclusive relationship from intruders. If your boyfriend is jealous when you mention that you're seeing someone is just a normal reaction and a precaution for him that you might get tempted to entertain other relationship. A Romantic relationship is basically dyad or pair with 2 people falling in love, not triad or any form of polygamous union. So, if your guy is not jealous even if you mentioned the positive traits of the person you met, then this can be a sign that he doesn't care because he loses interest in your relationship.
GIF Credits: Giphy.com
Reference
Bastion, N. (n.d.). "The Top 10 Signs a Guy Ins't Interested in You Anymore". Retrieved http://www.vixendaily.com/love/top-10-signs-a-guy-isnt-interested-in-you-anymore/
Thank you for reading this post. Subscribe or follow this blog via email for more updates.