1. He is often angry, critical and even at times cruel.

One study showed that 70% of those surveyed reported this sign often coupled with emotional and verbal abuse, constant put downs and little to no patience. One woman reported that at the worst point he was more than disrespectful. He was just plain rude, impatient, angry and aggressive. He was constantly picking fights and refused to help out in the home or with our children. He always complain even in trivial things.
2. He becomes emotionally distant, withdrawn or depressed.
Most of those who had been cheated on reported this type of behavior. The husband becomes became self-absorbed and living as if he was single with his own agenda and plans. He became more and more disinterested in his wife, as well as in his family, friends, and daily needs.
3. He complains that he is being controlled, and yet he is guilty of controlling his wife.
A husband who often tells his wife that he needs space and don't want to be bothered can be a sign that his mind is preoccupied with something. Just like any person who is in love, your husband is probably daydreaming about his new crush and may also be thinking how to maintain his extramarital affairs without being discovered by you, his wife.
4. He often comes home late or absent due to work: He increases his working hours, after work meetings, business trips, and out of town trips.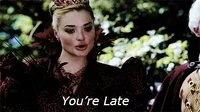 If the husband often extends his working hours or spends business trips in prolonged period of time which he does not normally do, then he is probably seeing somebody in a romantic interlude.
5. He is paying extra close attention to his appearance.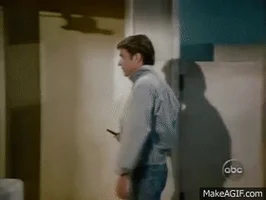 A husband who is extra conscious about his looks is a sign that he is falling in love with another woman. If he is buying new clothes, losing weight, extra primping, working out at the gym and other sudden fitness endeavors, then he is making himself adorable to another person and to you, his wife.
6. He becomes inappropriately defensive when asked question about his whereabouts or his changed of appearance and behavior.
If your husband is not hiding something, he can be spontaneous in his answers to your queries. But if he is cheating, he would always do his best to keep his secret and infidelity. He would always make excuses on why he changed his appearance, behavior, and whereabouts.
7. He becomes overly conscious for his need for 'privateness' and staying up late at night to work on the computer.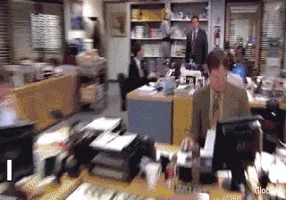 If your husband is hiding an extramarital affairs, he would always insist privacy in some things that he is doing at home that is related to his infidelity. If he uses his computer or smart phones, he would always put passwords or open his messages alone. He would easily become irritated if you would intrude into his own private space and see what he is doing with his gadgets.
Concluding Words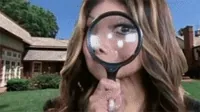 Seeing all or some of these signs in your husband is not a guarantee that your husband is indeed unfaithful. These are just signs that need to be verified. They are only some common indicators that point to infidelity in marriage. Your husband would not normally exhibit a sudden change of behavior and attitude towards you as wife and your children if he is not distracted by an affair with another woman.
These alerts must, however, be validated by concrete proof or evidence. Hiring a detective to investigate can be an option. As a wife you must first do a scientific research if you notice some of these signs in your husband before jumping into the conclusion that his having an affair with another person. Remember that marriage is a lifetime commitment that needs to be negotiated "til death do us part". The welfare of your children must be your top priority in case your husband is indeed unfaithful. Think and pray before you decide to divorce him and remember what Christ said:
Photo Source: 316quotes.com
GIF Credits: Giphy.com
Reference
Bercht, A. (n.d. ). "10 Signs of Infidelity." Retrieved from https://beyondaffairs.com/suspicion-confrontation/signs-of-infidelity/.
Thank you for reading this post. Subscribe or follow this blog for more updates.