1. Mark 10:43-45
"But whoever would be great among you must be your servant, and whoever would be first among you must be the slave of all. For even the Son of Man came not to be served but to serve, and to give his life as a ransom for many."
This passage from the Gospel of Mark is considered the central image of a Christian leader– a suffering servant. A leader who serves his/her constituents rather than being served by them. Leadership in the Christian sense is service for the sake of the Kingdom and self-emptying to empower others.
Under this model, the leader does not seek glory and power for his/her self but to promote and protect the common good even if this entails dying to one's self and disregarding his/her self-interest.
In Catholic Church's teaching, doing business is a form of service to God and people–the customers. Its ultimate goal is not really profiteering but serving the public by providing consumers with high-quality goods and services in order that they can enjoy the fruits of God's creation.
A good and Christian leader must then strive to become a servant of God in the business organization, providing the public with quality goods and services.
As managers, they must not abuse their discretionary powers in the workplace but instead empower others to become servants and leaders too in their respective duties and areas of responsibilities.
2. Philippians 2:3
"Do nothing out of selfish ambition or vain conceit. Rather, in humility value others above yourselves.."
This passage from the Letter of Paul to the Philippians can remind business leaders not to seek selfish ambitions or vain conceit. They must be humble, always conscious that positions of power in the business organization is temporary and meant for service.
Selfish ambition or conceit in the business organization can lead to unhealthy competition, politics, and sidelining of the corporate values just to get ahead of others in the promotion system.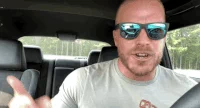 3. 1 Timothy 3:2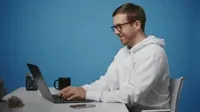 "Now the overseer is to be above reproach, faithful to his wife, temperate, self-controlled, respectable, hospitable, able to teach…"
This passage reminds business leaders to walk the talk, to witness what they preach in the workplace. A good and Christian leader is one who always provides a good example for others to follow.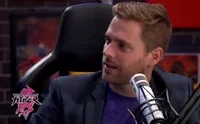 4. Proverbs 27:23-24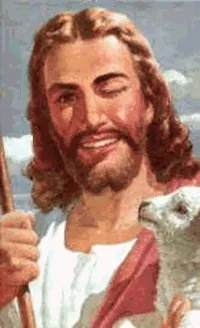 "Be sure you know the condition of your flocks, give careful attention to your herds; 
for riches do not endure forever, and a crown is not secure for all generations."
Business leaders must not be only conscious about their position of power and authority, of the benefits and rewards they could get if they perform well in the company.
They must, first of all, know the real conditions of their employees in the workplace. They should check whether they are properly remunerated with a just wage by the company.
Corporate productivity is often tied up with the level of satisfaction of the workers with their wage and social benefits.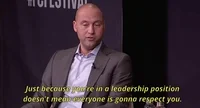 5. Isaiah 41:10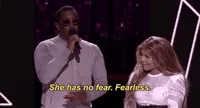 "Fear not, for I am with you; be not dismayed, for I am your God; I will strengthen you, I will help you, I will uphold you with my righteous right hand."
In Church's teachings, work is connected with one's spirituality: A leader's duty and role in the company must be part of his/her spiritual life.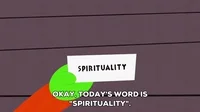 A Christian leader is one who is always conscious that the work of managing others in the workplace is part of his/her quest for salvation. Sanctification is not only expressed inside the Church but anywhere since God's presence is everywhere. Thus, if business leaders are always aware of God's presence in the workplace, he/she would never be fearful in his decisions and actions.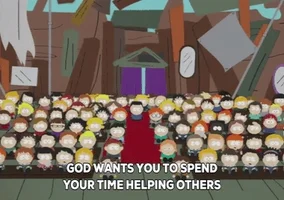 GIF Credits: Giphy.com
Thanks for reading this post. Subscribe or follow via email for more updates.