It is sometimes difficult to know the difference between when your boyfriend is having a bad day and when he is being abusive. In one study, 57% of college students say they aren't sure how to identify relationship abuse. Abuse can take different forms. It can be physical violence or emotional, psychological, and verbal abuse. are all forms of abuse too. Abusive people try to control you by using threats, coercion, manipulation, and other tactics.
To spot an abusive boyfriend is not an easy task, especially if the romantic relationship is still new. Usually, young men who are courting ladies would hide their negative traits and abusive tendencies to impress them with good traits. But the mask of abuse that boyfriends wear will gradually be revealed during trying moments as the relationship grows older. Signs of their abusive behavior would gradually become manifest.
Based on research, the following attitude and behavior of boyfriends are considered scary signs that they are abusive to their female partners in their romantic relationship. In this case, girlfriends are advised to leave the relationship to avoid further abuse. A healthy relationship is based on trust, respect, and true love and not on control and abuse of the other:
1. He's domineering and self-centered.
In a healthy relationship, one partner must not control the other. If the boyfriend is domineering and self-centered, he's not just acting as a "man," but the reality is that he is establishing a power (im)balance in the relationship. He's trying to control you, making the relationship one-sided and exploitative.
2. He shows a Lack of Respect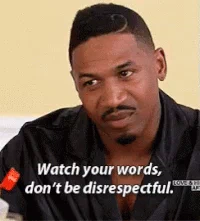 If your boyfriend does not respect you as a woman and decent person during courtship and engagement, how would you expect him to do to you after your wedding day? True love is based on mutual respect.
3. He Treats You as a Sex Object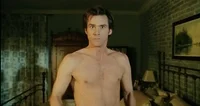 If your boyfriend is only after of sex and has no plan of observing chastity before your wedding day, leave him. Some boyfriends would just disappear with other women after they treated their girlfriends as sex objects. "Love waits" as the saying goes. You will only be married once in your life. Just wait for the honeymoon after your wedding to make your love a blessing.
4. He's in Constant Jealousy
Jealousy can be a sign of insecurity of your boyfriend. A real and mature man is not jealous of what others have. It's difficult to live a partner who is constantly jealous of others. Jealousy can lead to physical and emotional abuse.
5. He's Hyper Sensitive
Hypersensitivity is another sign that your boyfriend is abusive. If he is too sensitive to many things, your relationship will suffer. Leave him. Actually, women like their men to be confident, relaxed, mature, and broad-minded.
6. He threatens violence.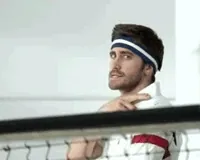 He makes statements such as, "I'll cut your throat," but then dismisses it with, "I really didn't mean it." He may be joking, but his constant threats to you reflect his state of mind. It's only a matter of time that he will actualize these threats to you during difficult situations.
7. He has sudden mood swings.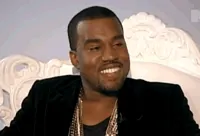 If your boyfriend is moody, he can't be reliable and dependable. He can become unpredictable and abusive. It's difficult to establish a stable relationship if one partner has sudden mood swings.
8. He has a past of battering women.
He admits to hitting women in the past but states that they or the situation brought it on. In this case, he has a history of abusing women. Battering can become a habit which is difficult to stop. As the relationship grows older, expect him to do to you what he had done to other women. It's time to say goodbye to him!
GIFs Credit: GIPHY.COM
Thank you for reading this post. Sign up with our newsletter or follow this blog via email for more updates.