1. With Sense of Humor
A sense of humor makes men attractive to women. Being able to laugh at the stresses of this world is a must, according to 77 percent of the women in one study. Men get bonus points if they can make women laugh. Humor tells a woman that you can laugh at the many difficulties that life throws at you.
Moreover, some studies showed that women typically choose better-looking guys for flings, not long-term relationships. Men with strong sense of humor may not necessarily be attractive. They also showed that women love men who make them smile and laugh, especially during times of stress and problems.
2. Intelligent
A worldly, interesting man is a man 55 percent of women like to show off. Men who are problem solvers make women feel secure, and men who are always improving are never boring.
3. Confident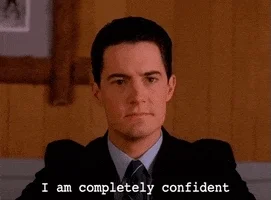 A man who feels secure in his own skin makes the woman he's with feel secure, according to 41 percent of women in one research study. By showing men can handle unfamiliar people or situations, they tell women in their life that they need not fear, either.
4. With High Earning Potential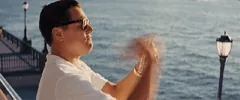 One in five women surveyed in one study said a man's success in his career contributes to his sexiness. If you've demonstrated talent, goal achievement, and follow-through, you give women confidence that you will be a good provider.
5. With Great Ambition
Men with great ambition in life is attractive to women. The ambition of achieving higher social status and social class in society can impress women who want their men to be successful. "Not ambition in the sense that you knock other people down to build yourself up, but in the fact that you will work hard to get what you want and help others to do the same thing" (Jordan).
6. Passionate About Life
Women love men who are passionate in whatever they do in life. They also love men who live in the moment and enjoy life every day. It's not about the destination, but about the journey in life that women expect from their male partners.
7. Brave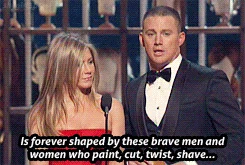 Women are attracted to brave men who can face difficult situations with confidence.  Being brave, alert in emergency situations, is very attractive to women and indicates that they can protect them from all types of danger.
8. Famous
If men are famous, then by definition a lot of people know them. If a lot of people know them, they are therefore important. Being important is very attractive to women. Popularity and achievement are attractive for female partners. Women want their men to be achievers, innovative, and leaders in their chosen fields.
Being famous men implies more social connection, prestige, and honor for their women. Popularity is an indicator of social status, one of the main sources of power in society, together with social class.
GIF Credits: Giphy.com
References
Calo, C. (n.d.). the 100 Top Things that Attract Women to Men.Way Too Social. Retrieved from https://www.waytoosocial.com/top-100-things-that-attract-women-to-men/.
Jones, L. (17 April 2018). Top 20 Traits Women Want in a Man. Men'shealth. Retrieved from https://www.menshealth.com/sex-women/a19535604/top-20-traits-she-wants/.
Jordan, S. (n.d.). 7 Qualities Women Find Attractive in Men. Lifehack. Retrieved from https://www.lifehack.org/articles/communication/7-qualities-women-find-attractive-men.html.